29 novembre 2006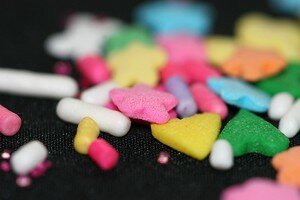 Looks like I am back AGAIN!!!! Back for a GOOD time and a long time.
After spending all winter fiesting on -unblogable -triple cream/cheese/bacon & pasta bakes as well as bagfuls of lollies, I increasingly started thinking about this dear food blog that I so shamefully dropped out too many months ago. Flicking through my favourite food blogs and going out to dinner parties, I felt it would be so nice to start cooking properly again and more importantly resume blogging.
So here I am.
A lot happened during that period of time and Auckland food scene is as radiant as ever, shinning with all the glorious products summer brings. These past fews months have also seen the rise - and fall - of what citymix calls "Super Delis". While Newmarket Fresh is sadly closing down, Nosh seems to be here to stay, although they advertise but still do not sell macarons.
Another event that brought me back here is the 1st ever NZ blogging by mail, thank you Emma for the great initiative. I'll send the parcel tomorrow but it will not contain the lovely pecan and choc chip cookies I thought I'd include. Not because they were so delicious I had to eat them all but because, much to my dismay, I am a VERY mediocre baker. Although edible, the so-called cookies tasted more like madeleines - compact and burnt madeleines that is to say.
I will give brownies a try tonight and if they turn up burnt, flat and oily, I promise to give up baking FOREVER!!
Commentaires sur Hibernation is over!!!